Posted by Practical Paper Co. on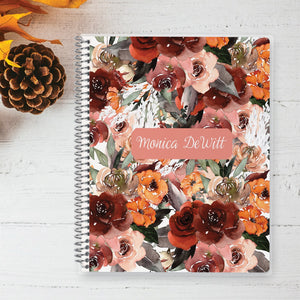 Discover the perfect blend of joy and individuality this holiday season with Practical Paper Company. Dive into a world of customized wonders, from bespoke planners and elegant stationery to heartfelt journals and unique trackers. Our curated holiday gift guide is designed to turn each present into a personal masterpiece, reflecting the uniqueness of your loved ones.  Explore our collection now and give the gift of thoughtful customization.
Posted by Practical Paper Co. on
We have full-time jobs running a successful graphic design and printing company.  We have busy personal lives...so why start another business?  Well...each of us had experiences with other company's planners, and we all came away unsatisfied.  The formats didn't fit with our needs.  The quality was not as good as we had expected.  The price was too high!  The graphic design was lacking.  The customer service was poor.  The production time was too long. We knew we could do better while sticking to our core values - exceeding expectations, protecting the environment, and offering exceptional service at a fair price. ...