Posted by Practical Paper Co. on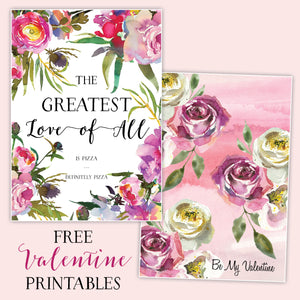 Valentine's Day is so fun!  Whether you're sending love to friends and family, or celebrating a special someone, it's a lovely opportunity to help someone smile.  We've created a set of cute, flirty, and sassy card printables just for this day!  There are eight total designs, four sassy and four sweet, and they are all FREE to download and print. The files are set up to print on an 8.5x11 piece of paper (or cardstock) and already include crop and fold marks.  It's our special way to send a little love to YOU!  Simply click here to download the printable...
Posted by Practical Paper Co. on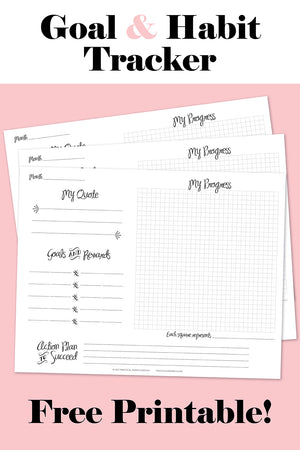 It always seems like the first few weeks of the new year are full of optimism and motivation, which quickly give way to the same ol' routine.  That's why we created this lovely Goal Tracker to keep you moving forward. WE BELIEVE IN YOU! Simply download and print one for each month.  Set a goal, give yourself a motivational quote, and give yourself a gold star whenever you take a small step forward. Our tracker is designed with the best science of goal achievement in mind.  Take small steps, give yourself rewards, and create a visual map of progress. ...