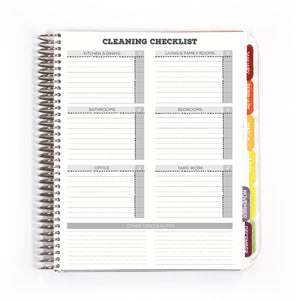 Cleaning Checklist Add-On
Keep things tidy with our handy Cleaning Checklist add-on pages.  The checklist divides your tasks into zones so you can schedule cleanings (or assign them to a family member!).  You'll receive two pages per month.  Cleaning Checklist pages are bound into the back of each month, making them easy to find!
Please note, due to the number of pages, we can only include two add-ons in each planner.