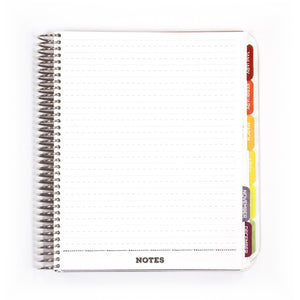 Extra Notes Pages Add-On
Want more room to write?  Add extra notes pages to your planner!  The notes pages add-on provides ten extra sheets (twenty pages) of notes bound into the back of your planner.
Please note, due to the number of pages, we can only include two add-ons in each planner.